I'm discussing this atm with a friend.
I use the X52 Pro HOTAS. So far It's nice.
But it's also my first as I only had single Joysticks before, so I can't compare.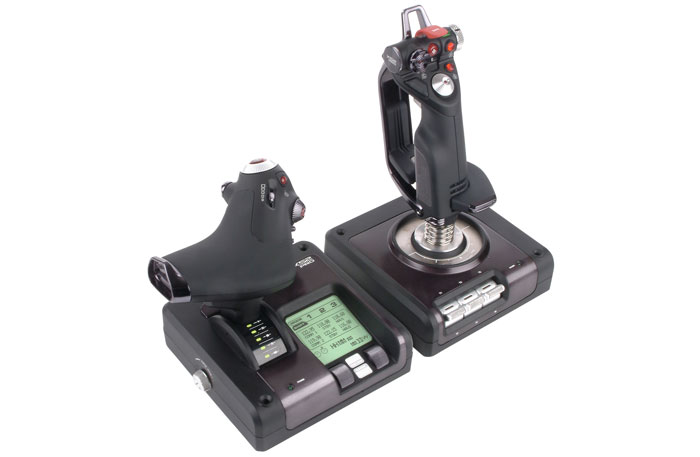 I heard about the Thrustmaster Warthog but read it has no rudder control and needs a additional pedals.
I know CiG wants to build some own HOTAS but that's not even close.
I heard two Joysticks would be an alternative but as a Joystick is an active cotrol while a throttle can be left alone, I'd assume two josyticks would make it harder to use multiple peripherals alongside with it (i.e. KB, Mouse, Tablets).
I know there's also the option not to use anything with a Joystick at all or on the other side even a whole gaming seat, but I don't want to discuss that here as it does not apply for me.
So the questions are:
- What's your HOTAS or single or dual Joystick setup and how well do you fare with it?
- Do you also use KB+Mouse alongside that?
- In case you have pedals: would your setup work without?